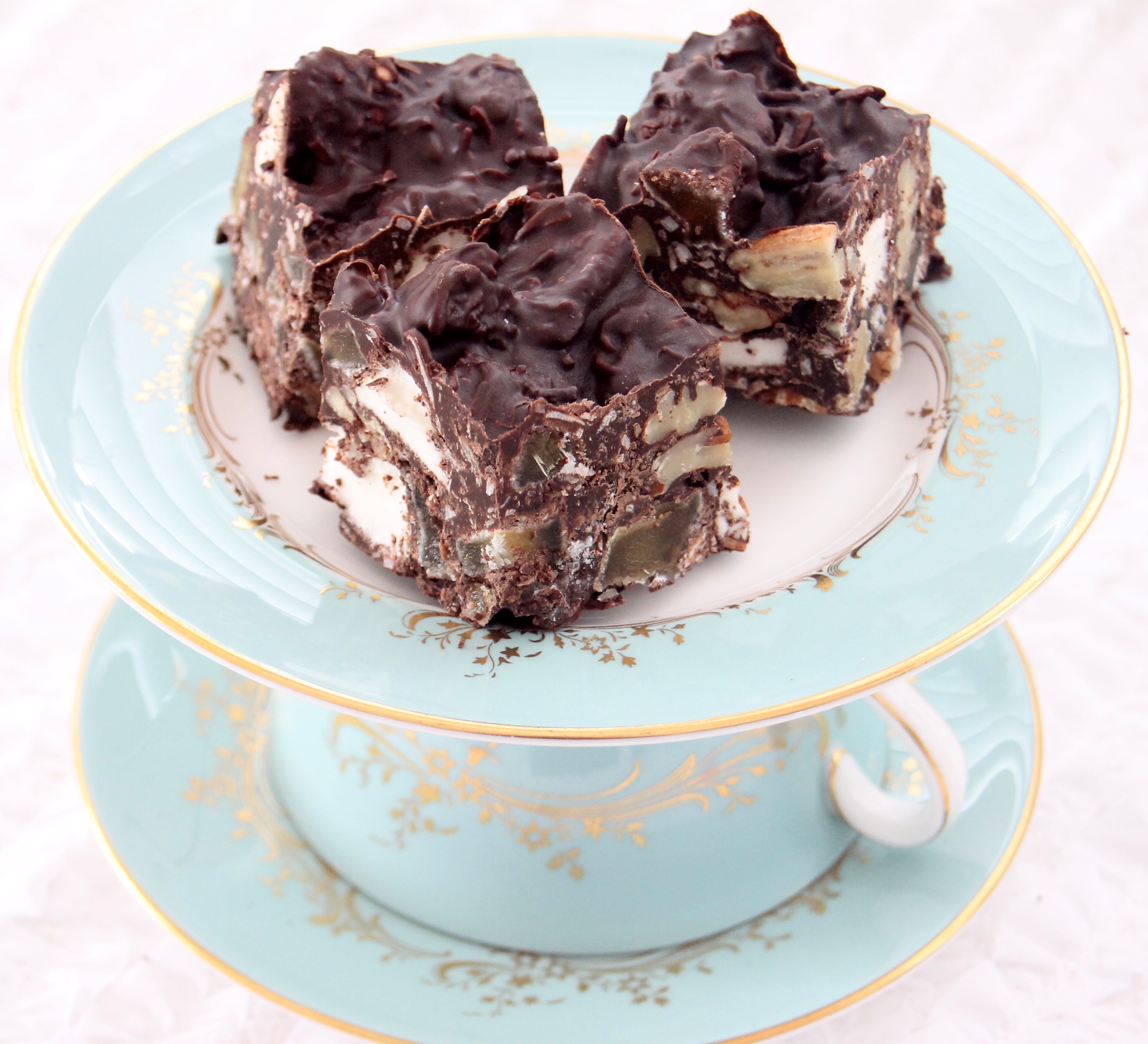 Okay, whilst I was pregnant, I ate ALOT of Rocky Road, you could have put me in a bath of it, and I still wouldn't have been able to get enough…(lets not talk about the 'baby kilo's'), so when the very talented Gillian Brown from Crumbs of Comfort Cake design shared with us her no fail, scrumptious and oh so versatile (with allergy free alternatives in the notes) recipe…well, lets just say it will be a Rocky Road trip this weekend….
Here is Gillian's wise words for her very own Rocky Road Recipe….
'I personally find Rocky Road of of the most versatile recipes that can be customised to each clients table and dietary needs.  Below is one of the multitude of combinations I use.  I find if I stick to the ratio of ingredients ie choc/nut.coconut/marshmallow/dried fruit it doesnt matter what combination I use it's always a winner!  It has become one of my biggest selling items, due in fact to the chocolate I use.  People come back to buy it by the tray long after their event!'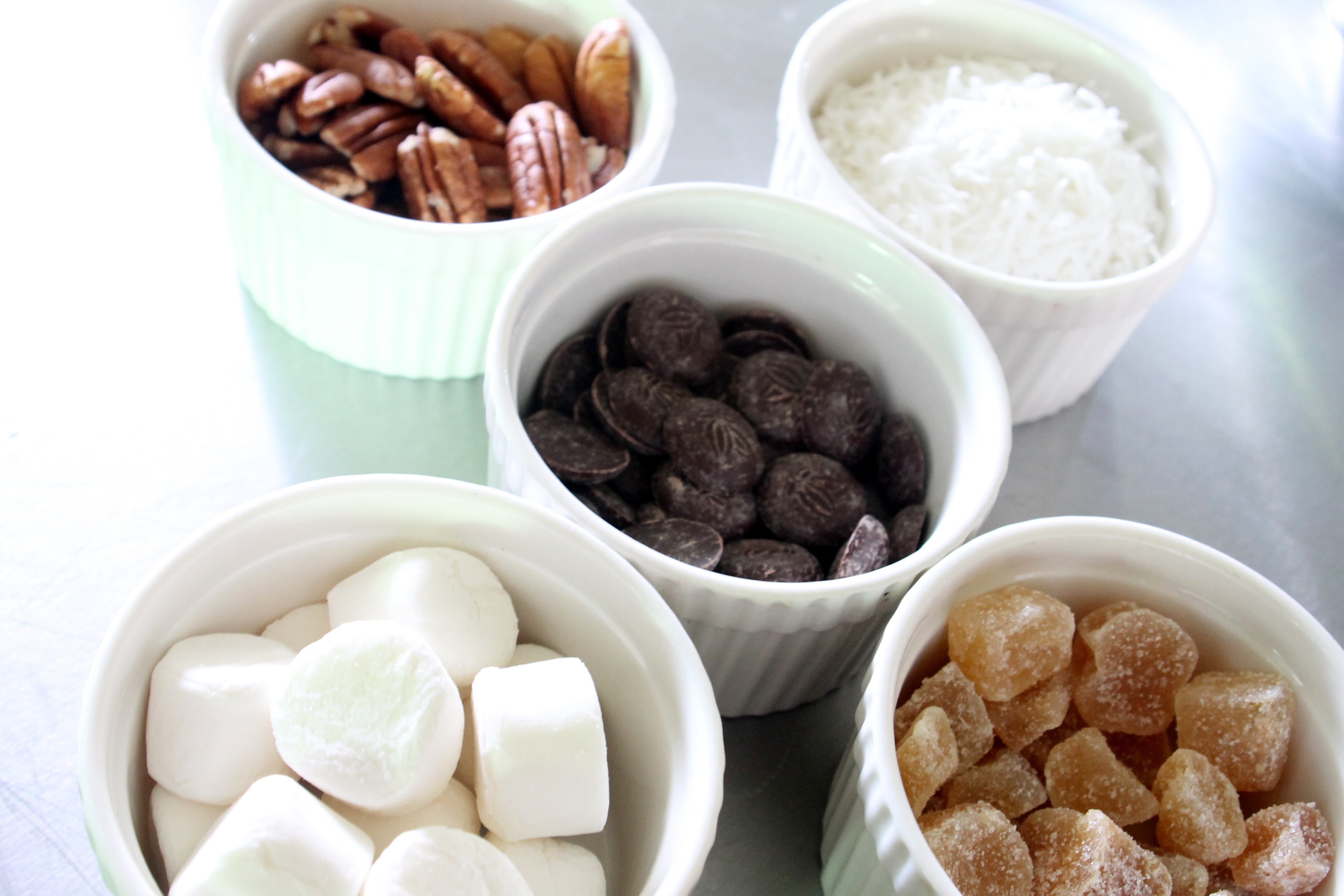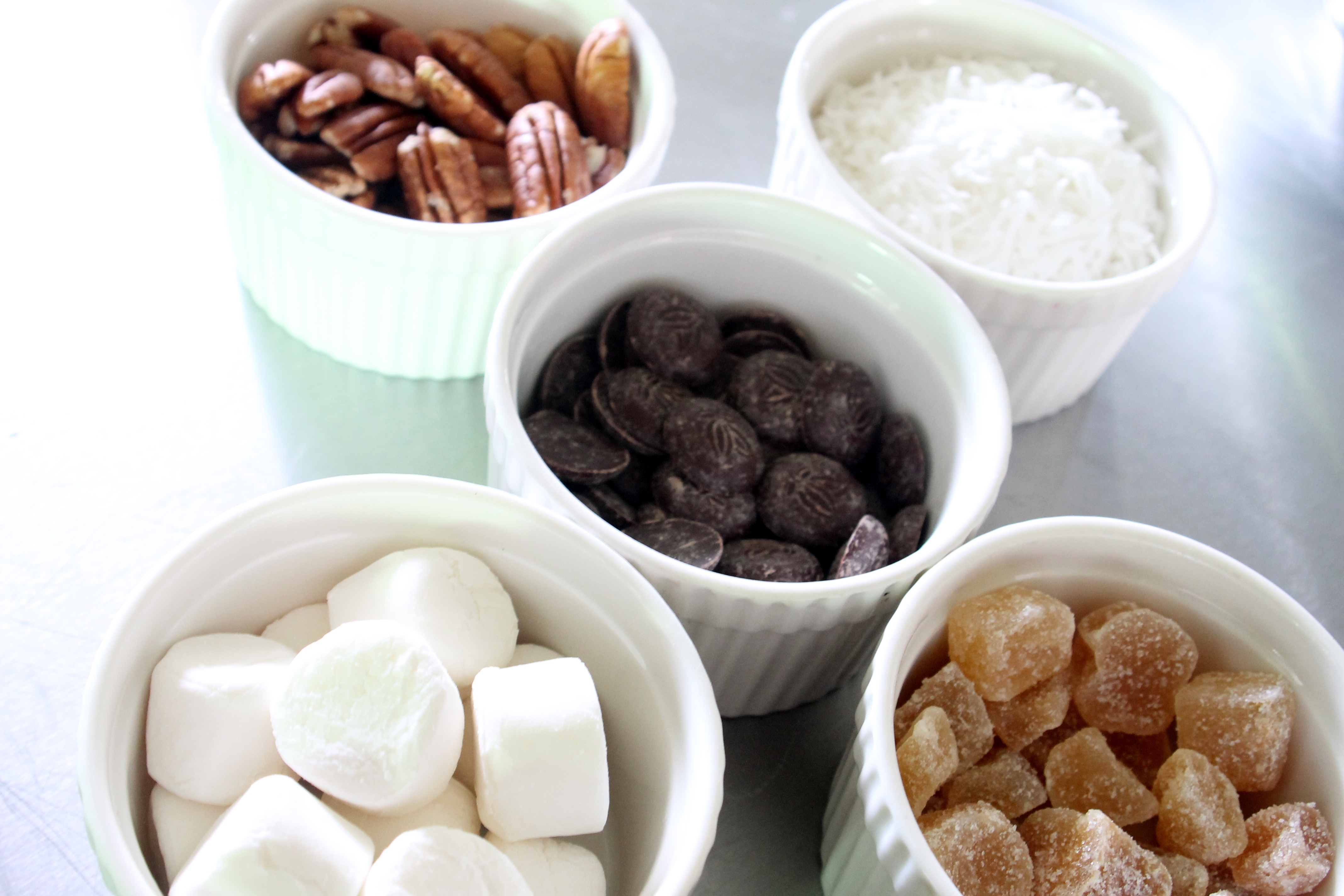 Gillian's Gourmet Rocky Road
250g Marshmallows
100g crystalised ginger
150g pecans
50g shredded coconut
400g chocolate – I have recently changed from callebuat to Felchin which is simply divine.  But any decent chocolate is absolutely fine.
Method
Melt chocolate in a bowl over pot of simmering water.  Altenatively you can melt it in the microwave by heating in 30 second bursts.  Stiring after each burst.
I simply snip all ingredients with scissors and place in a large bowl, then pour over melted chocolate and mix.  place in a lined lamington tin and refrigerate for and hour.  Slice with warm knife.
Obviously this is a small recipe so just increase it to your needs.  My standard tray takes 5 times this recipe!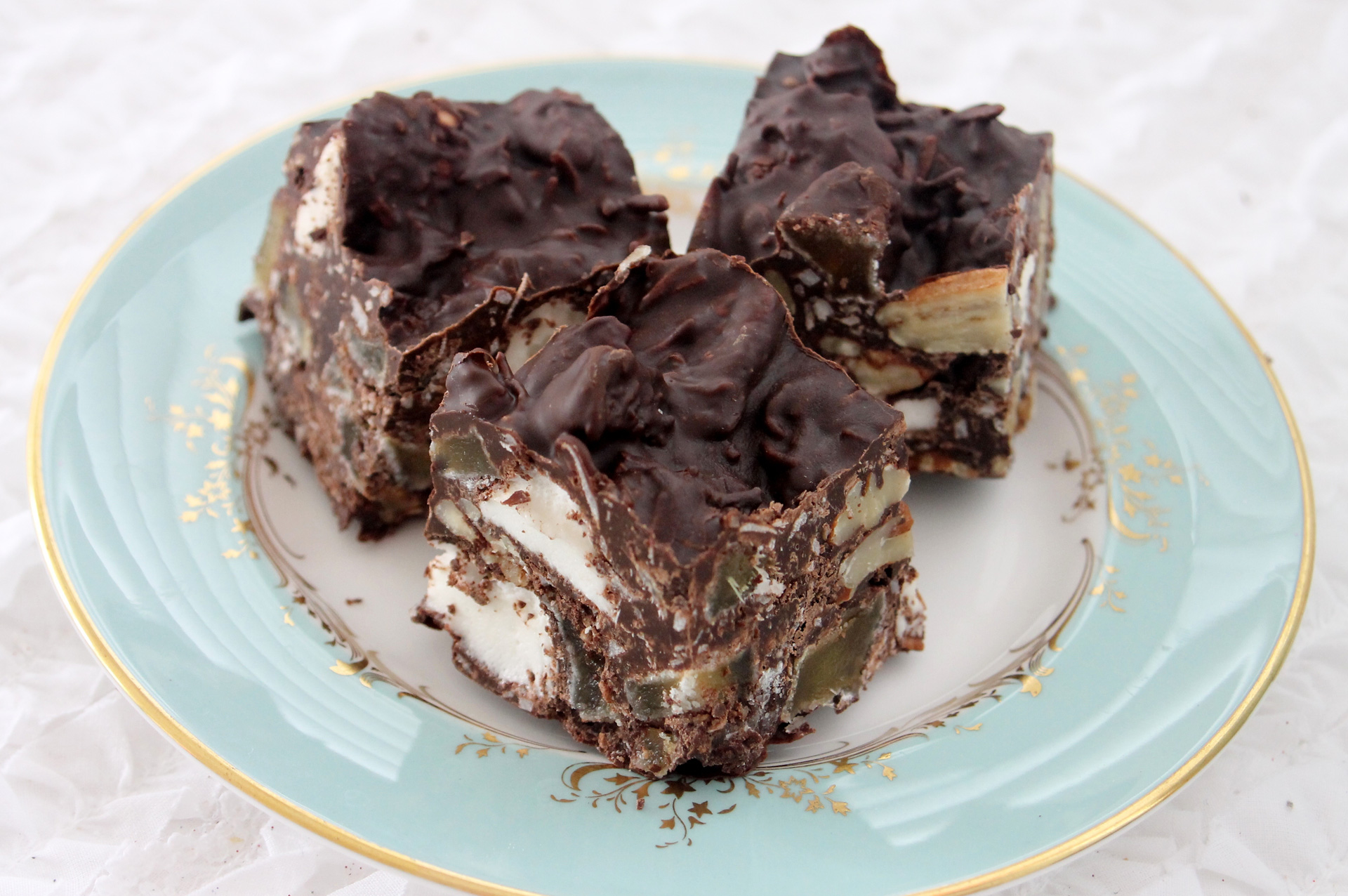 Tips:
The key is to experiment with flavours.  Rocky Road can be nut free, gluten free, and dairy free.  Check labels as many high cocoa chocolates are naturally dairy free.  Also the ingredient wheat glucose syrup, is infact gluten free.  This is because, although derived from wheat, the production process (ie it is so highly processed) removes ALL traces of gluten.