Category Archives:
Party features
Recently I was contacted by the lovely Nicole about her daughters Birthday with a bespoke request….'Can you make me a rainbow garland with musical notes?' Indeed I love a challenge and as the creative process unfolded, I found out the garland was for her daughters 'Sing me a Rainbow' Birthday Party, which was also to surround the launch of Nicole's new printable business 'One Magic Day'.
I love events based on a personal theme, and this was no exception as Nicole has been singing 'Sing me a Rainbow' since her daughter was a baby. As always happens when you get two creatives together, the idea grew and Red elephant creative was making not only the garlands, but some paper clouds to compliment the design for the backdrop.
On the table, Nicole featured a rainbow cake by Cake Envy, who also made the cake pops and cookies. Along with 'rainbow jelly smiles' and 'rainbow jelly cups' and 'rainbow fairy bread and popcorn'.
The finishing touch to bring together the whole theme was Nicoles 'sing me a rainbow' themed printables. With Invitations, food labels, chocolate and water bottle labels, popcorn boxes and sweet little straw flags, Nicole has left no stone unturned with her designs.
Nicole's new business venture 'One Magic Day' Party Printables can be found on Facebook, http://www.facebook.com/pages/One-Magic-Day. Other themes include Vintage Tea Party and Dino Roar Party for the boys.
We are very excited to have been a part of this beautiful party and thank Nicole for the opportunity. Congratulations also on your recent feature by Amy Atlas, I am sure this is a good sign of many amazing parties to come from One Magic Day!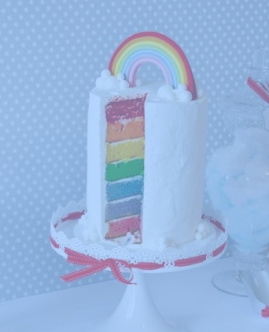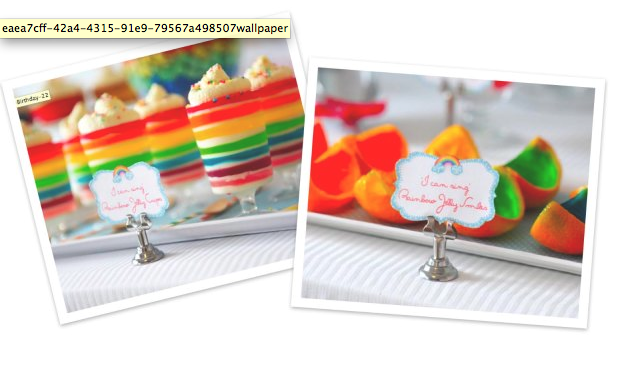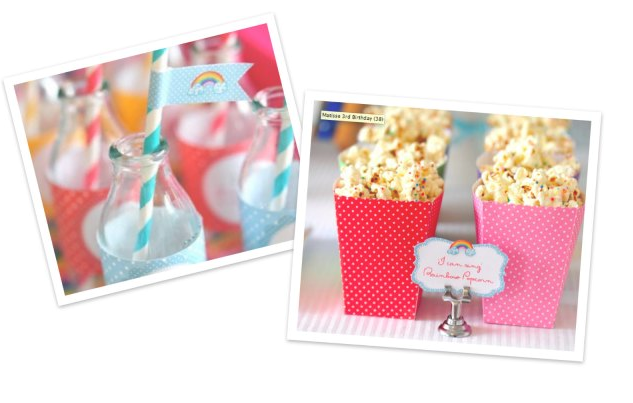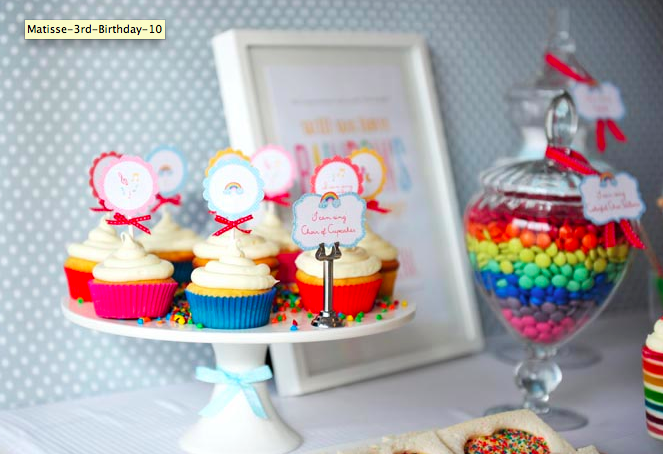 For more about One Magic Day including Nicole's beautiful printable designs go to http://www.facebook.com/pages/One-Magic-Day
Once you jump on board that train to the party industry, you soon become a fan of the Amy Atlas website and the amazing parties they feature from all over the globe. It becomes a dream to be a part of those amazing creative talents and one day…see your work featured amongst them.
Well its happened to us! AND its no surprise that the vehicle to take us there is the ever so talented (and classy) Melissa from The Sweet Society. We LOVE every detail that Melissa has included in her Reptile Rumpus party, from the Lizard cake pops, to the craw lie straws, terrarium, gold fish jars, crocs eggs and fabulous printables…to be inspired by this unique theme, check out the feature here: http://blog.amyatlas.com/2012/06/reptile-rumpus-guest-dessert-feature/
A very special thank you to Melissa for including such a great shot of our garland and of course the girls at Amy Atlas for including it!! 🙂
oh, and if you didn't notice…we LOVE working with creatives on unique designs for you theme, so contact us redelephantcreative(a)iinet.net.au if you have a theme you would like us to work with you.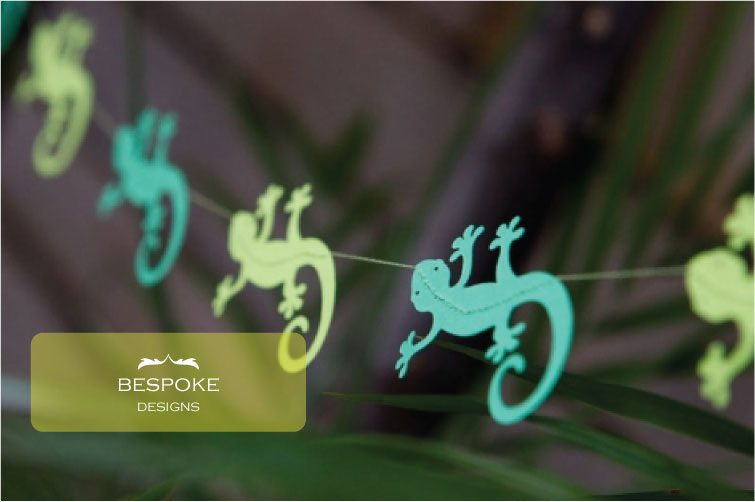 Gecko Garland by red elephant creative