Once you jump on board that train to the party industry, you soon become a fan of the Amy Atlas website and the amazing parties they feature from all over the globe. It becomes a dream to be a part of those amazing creative talents and one day…see your work featured amongst them.
Well its happened to us! AND its no surprise that the vehicle to take us there is the ever so talented (and classy) Melissa from The Sweet Society. We LOVE every detail that Melissa has included in her Reptile Rumpus party, from the Lizard cake pops, to the craw lie straws, terrarium, gold fish jars, crocs eggs and fabulous printables…to be inspired by this unique theme, check out the feature here: http://blog.amyatlas.com/2012/06/reptile-rumpus-guest-dessert-feature/
A very special thank you to Melissa for including such a great shot of our garland and of course the girls at Amy Atlas for including it!! 🙂
oh, and if you didn't notice…we LOVE working with creatives on unique designs for you theme, so contact us redelephantcreative(a)iinet.net.au if you have a theme you would like us to work with you.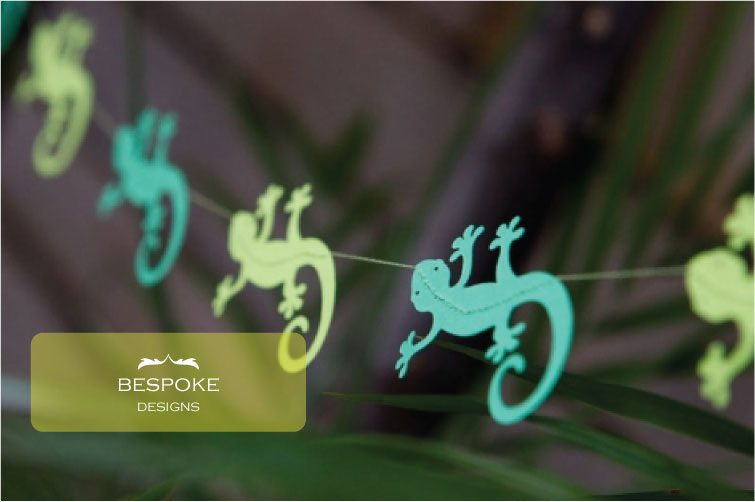 Gecko Garland by red elephant creative