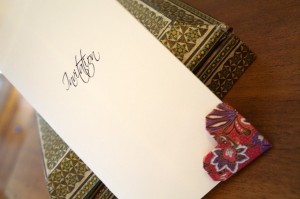 Whilst a creative can never give away too much, its always nice to share the creative process particularly when it comes to beautifully handcrafted designs.
David and I have been busy in the Studio building our ranges of Bespoke Wedding Stationery and Decor. Something old, something new, something borrowed, something blue seems to play its hand in the portfolio coming to fruition. As Designers, we are never ones to follow the crowd (we just can't take ourselves there), so I can promise you the new year will bring a range that is Unique, cultured, colourful, yet retaining that influence from Vintage and Classic designs….
With a restructure across both brands housed in our studio, we will be bringing across some of the products from the red elephant creative range (including those famous doily spoons) in an effort to align the products and the core nature of each business. Red elephant will then return to its roots as the paper art creative where it began.
And might I just add (with a whisper)…in true form, I have been 'living the dream' in sharing my love for creating a beautiful event with some amazing stylists, event organisers and even glorious publications. We are over the moon to announce that we will have an amazing platform to show off to you our Bespoke Ranges for 2013! Its going to be an amazing year!
Until then, we wish you all the very best for a safe, happy and beautiful Christmas Celebration and a Creative and Prosperous 2013.
Nicole xo