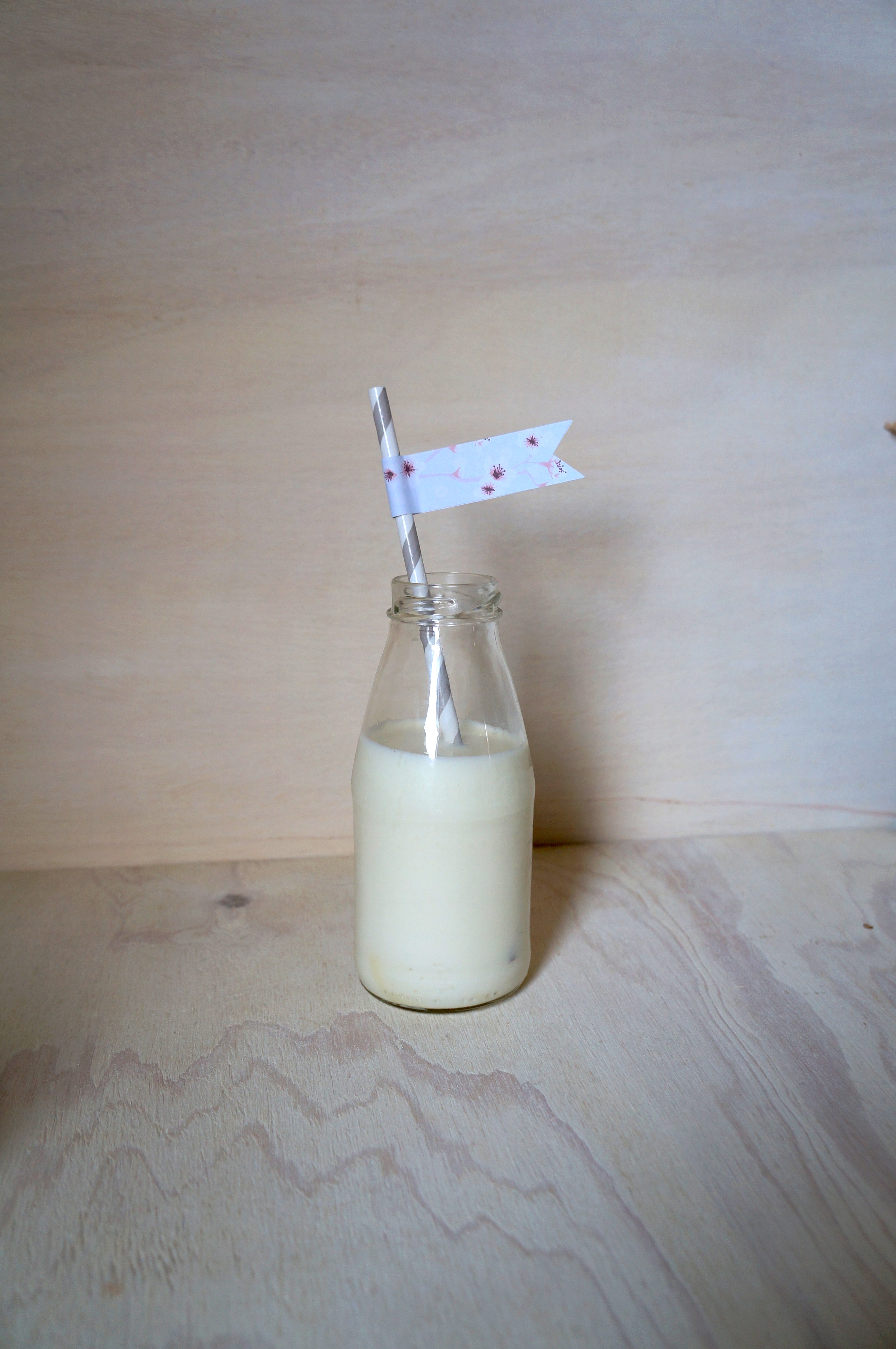 This weeks blog is a follow on from Part One posted last week, where Naturopath Brooke Jenkins gives us the tips on balancing some healthy options onto our children's party menu. This week, Brooke takes us through the beverage menu, provides tips on serving allergy conscious foods and shares her recipe for a wheat, dairy, egg and sugar free cake!
 PART 2
Drinks
While water may not be the most appealing drink for a birthday party, it really is the most preferable. Try serving water with funny straws or in colourful cups. Add more colour by making ice cubes from carrot or beetroot juice!
An excellent alternative is coconut water. Slightly sweet and very refreshing, kids love the taste of this nourishing drink.
Fruit juices should always be watered down and avoid products with additives, preservatives and added sugar. Also, consider the type of juice, as some children may be sensitive to some fruits like orange or strawberry.
Cordial is another drink option that is best avoided due to its high sugar content and its potential to exacerbate symptoms in asthmatic children. Soft drinks should be completely avoided and are considered inappropriate for children.
Allergy
An important thing to consider when organising your party menu is whether you need to cater for any children with allergies or intolerances. 90% of food reactions are caused by milk, eggs, peanuts, treenuts ,wheat, soy, fish and shellfish and while some of these allergens are easy to avoid, others can be hidden in foods that you may not realise are present.
It is important to communicate with parents to understand what foods need to be avoided. Ask about allergies or dietary requirements on party invitations and discuss menu suggestions with parents. Ask lots of questions, knowing as much information about the allergy can help you to be discreet  and make sure everyone feels included.
Be aware that when preparing allergy free foods that extreme care should be taken not to cross contaminate. Thoroughly wash all utensils, bowls and chopping boards. You may also need to dedicate special plates and cups to avoid cross contamination.
Preparing low allergenic foods is especially challenging, since alternatives are often very processed foods with little nutrient value. Here is a recipe for a birthday cake that is made with natural, wholesome ingredients that everyone can enjoy.
Vanilla and coconut cake (wheat, dairy, egg and sugar free)
1 1/2 cups white spelt flour
1 tsp gluten free baking powder
3/4 tsp bicarbonate of soda
1/2 cup dessicated coconut
2 tsp apple cider vinegar
2 tsp vanilla extract
3/4 cup brown rice syrup
1/2 cup coconut milk
1/4 cup rice milk
1/3 cup coconut oil (melted)
Raspberry icing
1 cup coconut oil, warmed
1/4 cup of raspberry pulp*
1/4 cup maple syrup
2 tsp vanilla extract
1 Tbs sunflower seed butter
Preheat oven to 180° and grease a 20cm (8 inch) round cake pan and line with baking paper
Sift flour, baking powder and bicarbonate of soda into a medium sized bowl. Add the coconut and stir till combined
In a small bowl, add the vinegar, vanilla, brown rice syrup, coconut and rice milks and coconut oil and mix together. Add to the dry ingredients and stir until just combined. Pour into prepared cake tin
Bake for 30-35 minutes or until a skewer inserted into the cake comes out clean. Cool in the tin for 30 minutes before transferring to a wire rack to cool completely
To make the icing, blend all ingredients
Cut the cake in half, horizontally using a serrated knife and place base on a cake stand. Spread with half of the icing, top with cake top and spread remaining icing over cake
* to make raspberry pulp, place 3 cups of raspberries into a saucepan and cook down until it is very thick and pulpy. It should reduce down between 1/4 – 2/3 cup.
For more information about Brooke Jenkins, with lots of inspiration for healthy eating for children http://brookejenkins.com/
Photo by red elephant creative, blossom straw printable by Penny Lane Studio