ARBORS + ARCHES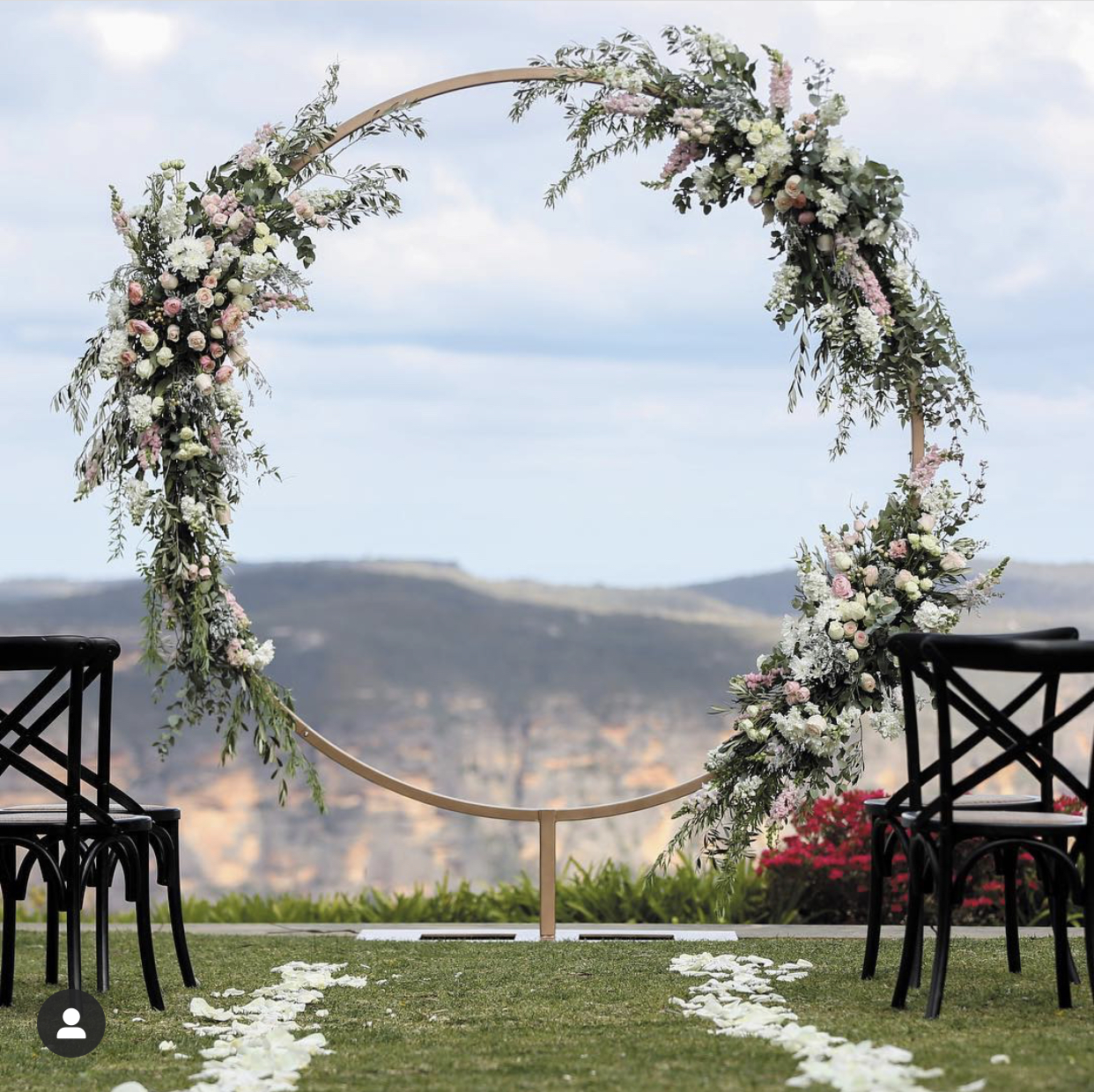 Circle of Love Arbor
Photography by Mountain Folk Films
Triangular Arbor, available as
Single tier (top)
Double tier – nested or staggered (pictured)
Tripe tier – nested (pictured) or staggered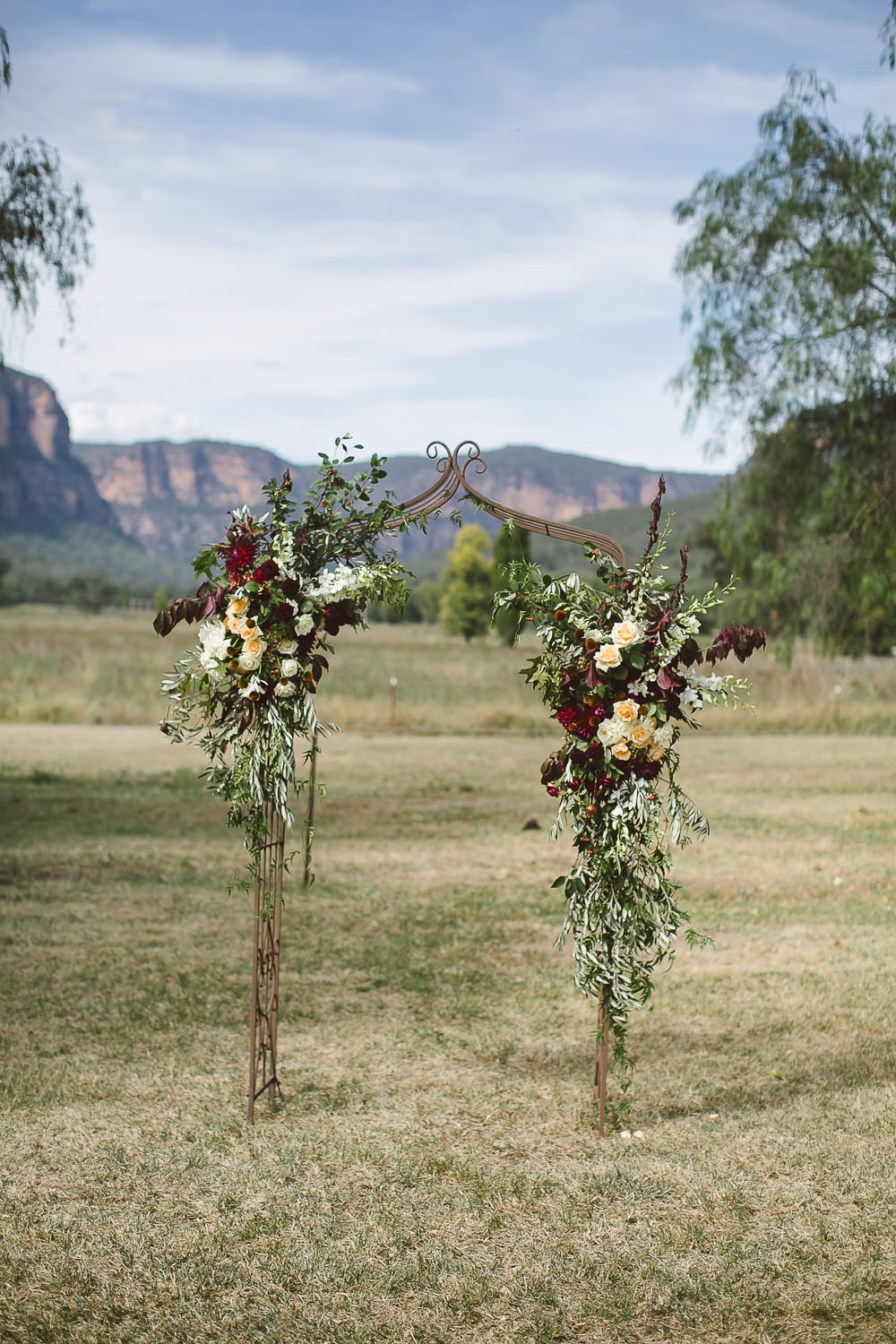 Artesan Bronze Arbor, Photography by Fiona and Bobby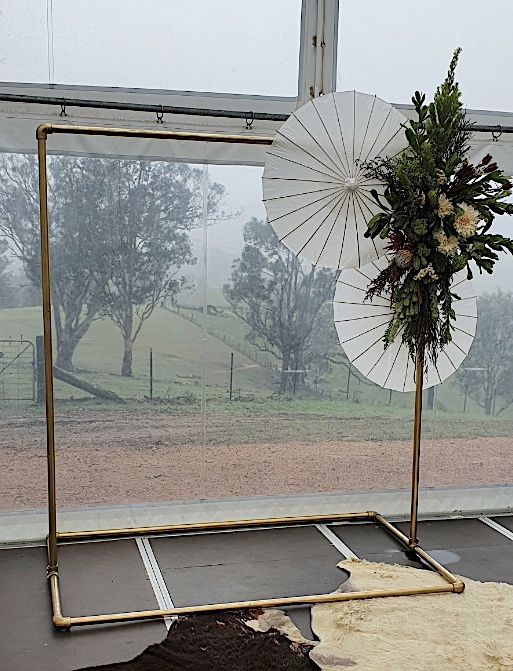 Contemporary Gold Pipe Arbor.
Perfect for indoor and outdoor ceremonies.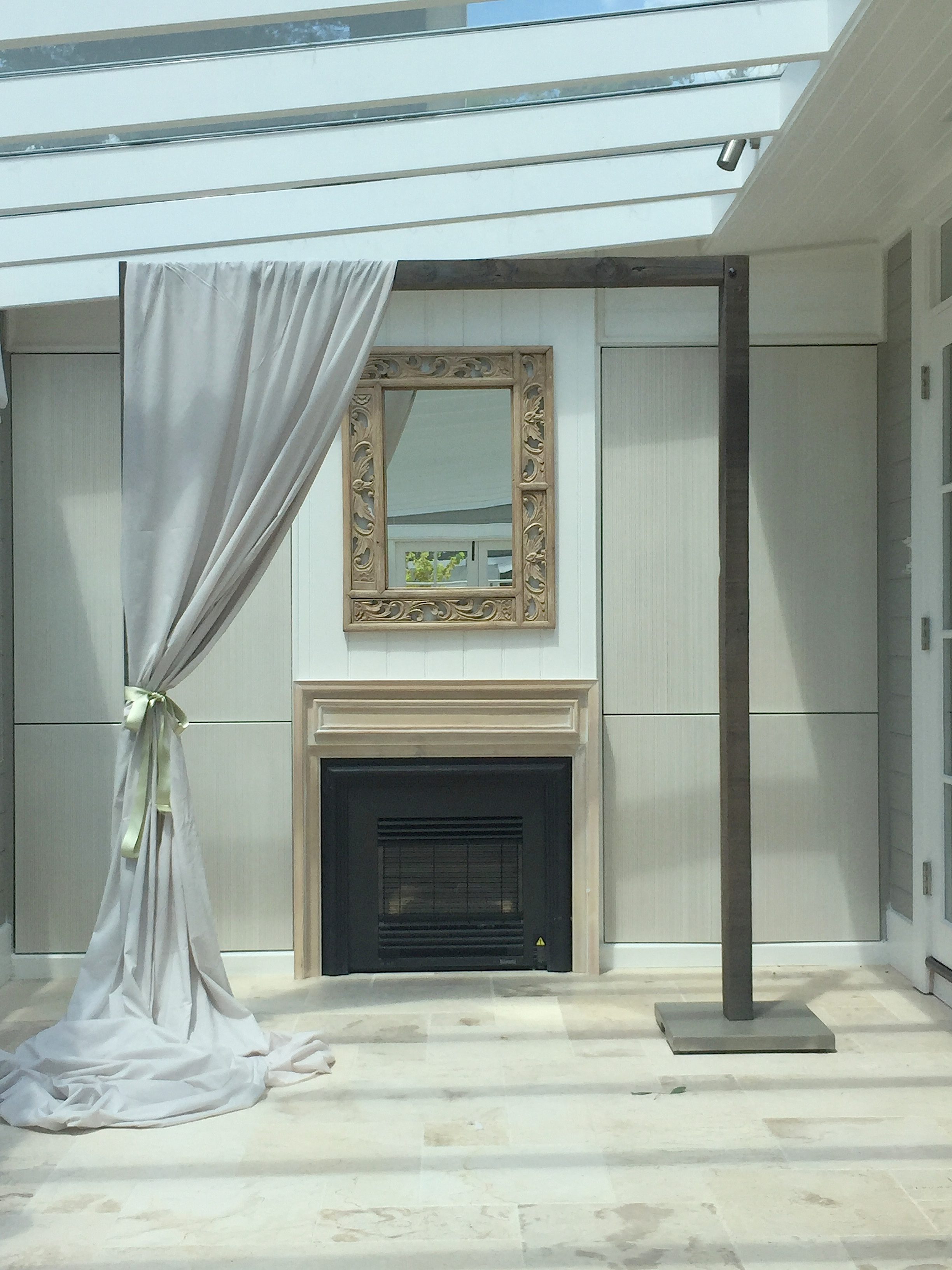 Contemporary Square frame timber arch.
Available with or without draping.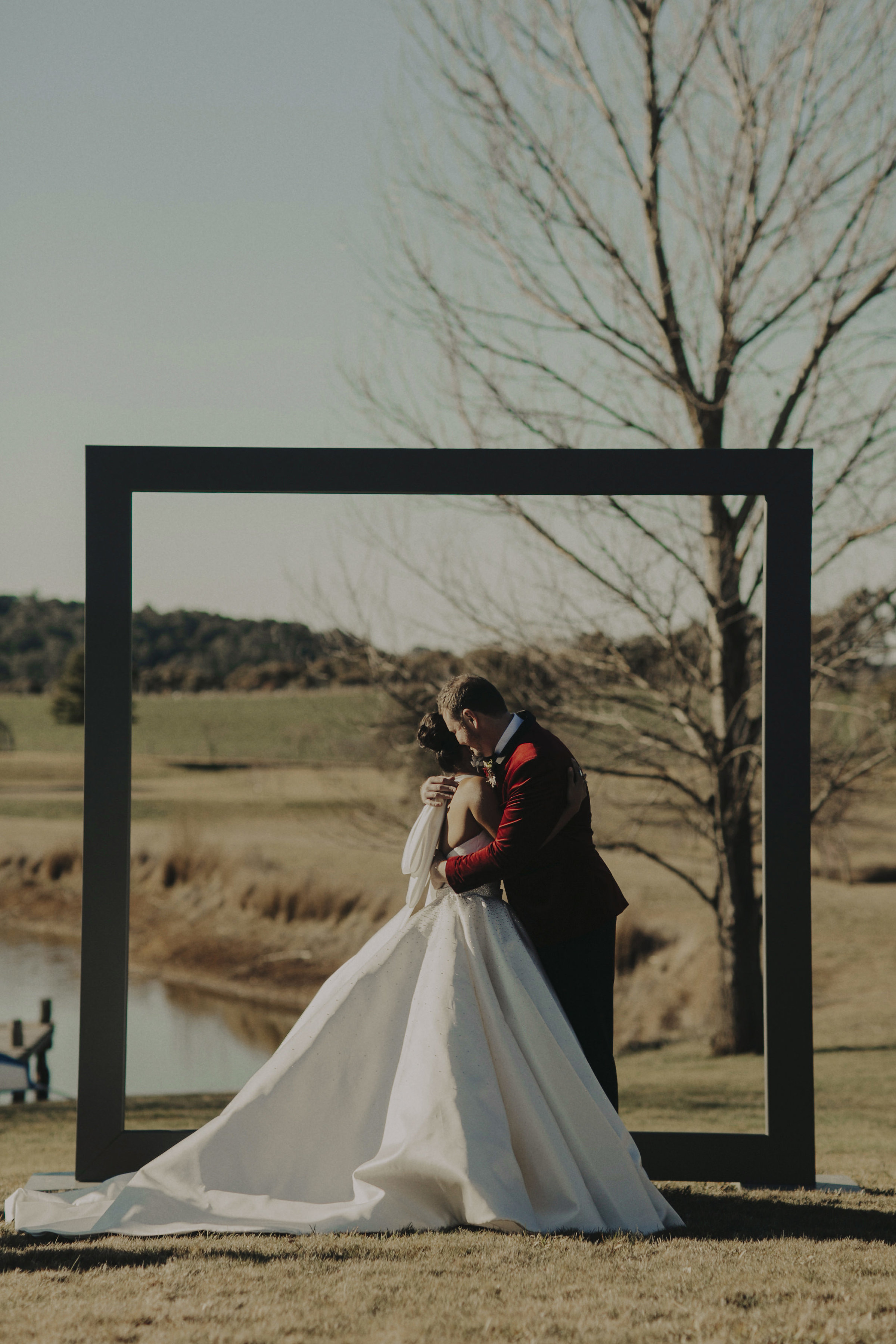 Charcoal Grey Picture Frame Arbor
Photography by Dan O'Day.
Note: $1,500 minimum in the Blue Mountains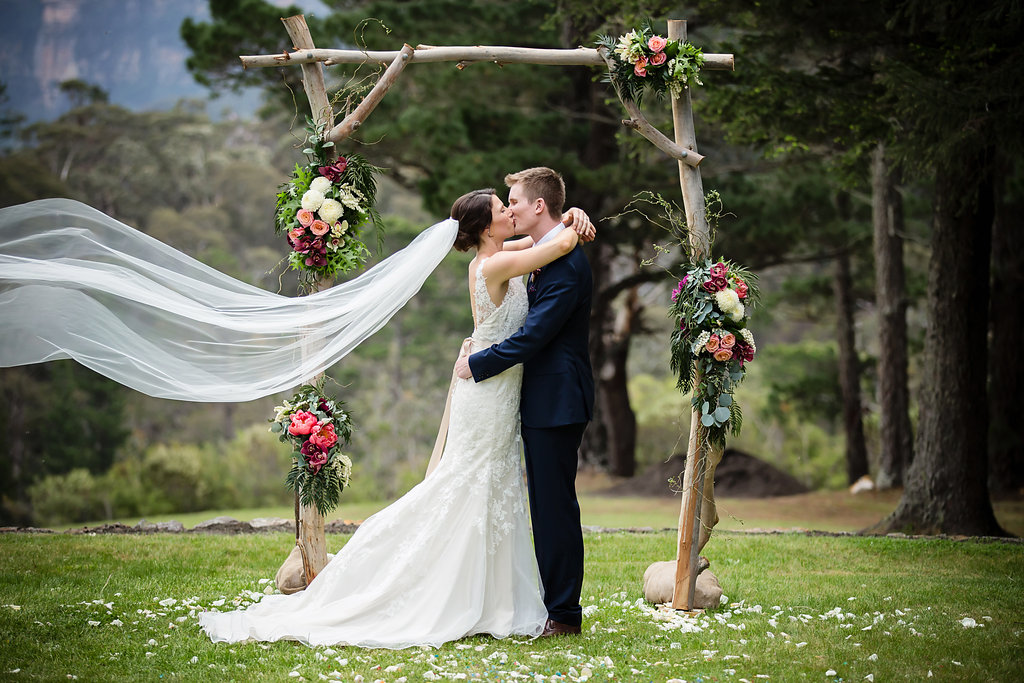 Natural Branch Arch for Ceremonies. Branch arch available only with full ceremony setup including chairs and signing table, starting at $1,500 in the Blue Mountains. Photography by Karen Gilvear Photography.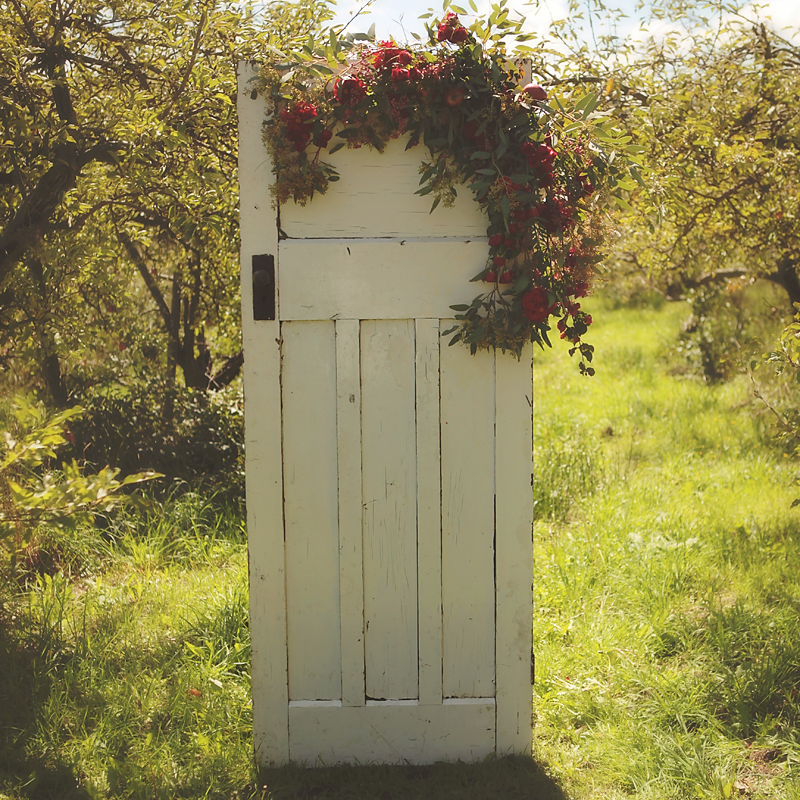 Beautiful Rustic Vintage free standing Door.
Perfect as a ceremony backdrop or insert with a chalkboard for welcome signage, menu, table plan or directional signage.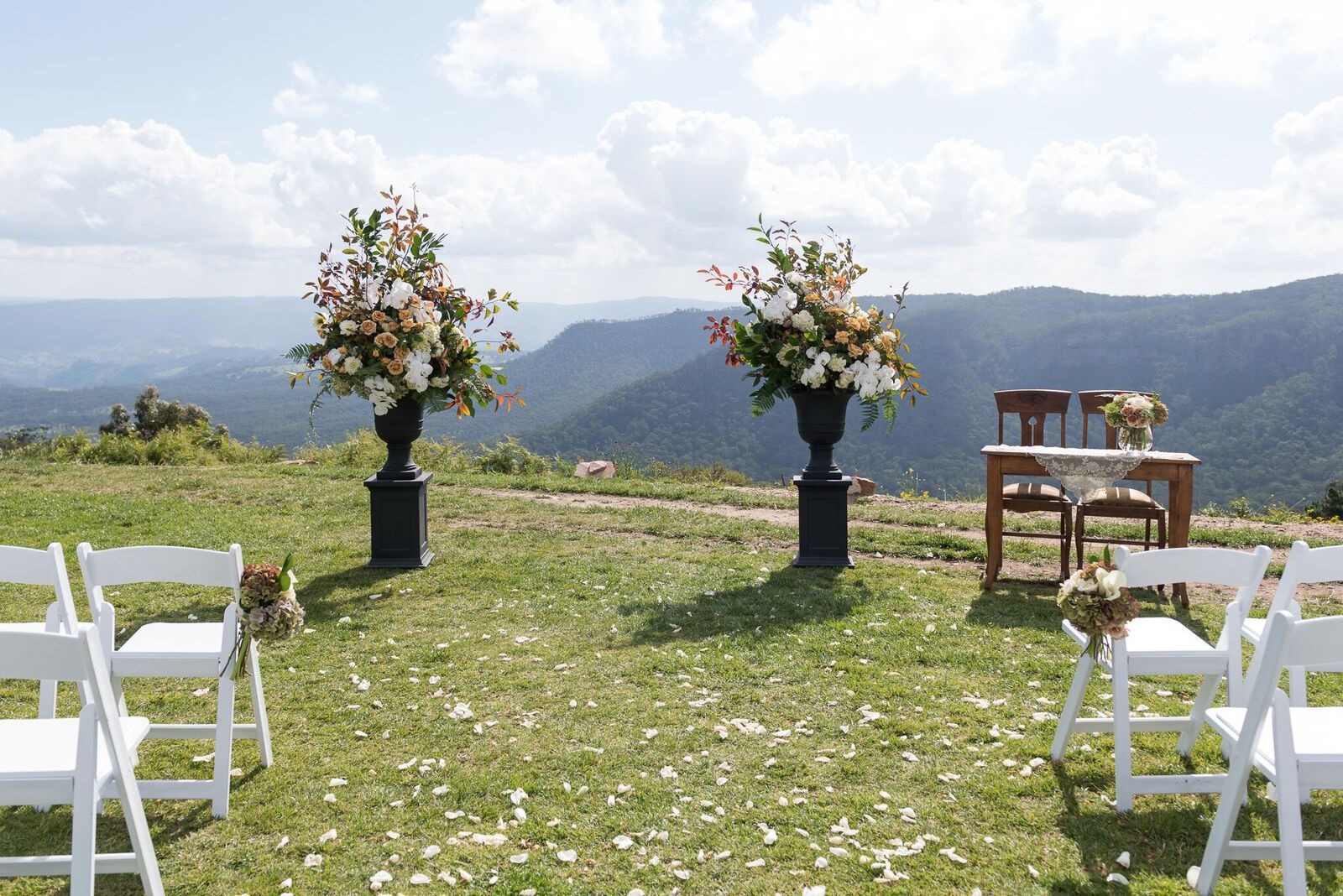 Charcoal Grey concrete urns with pedestals. 2 available.
Photography Rachel H. Photography
CEREMONY CHAIRS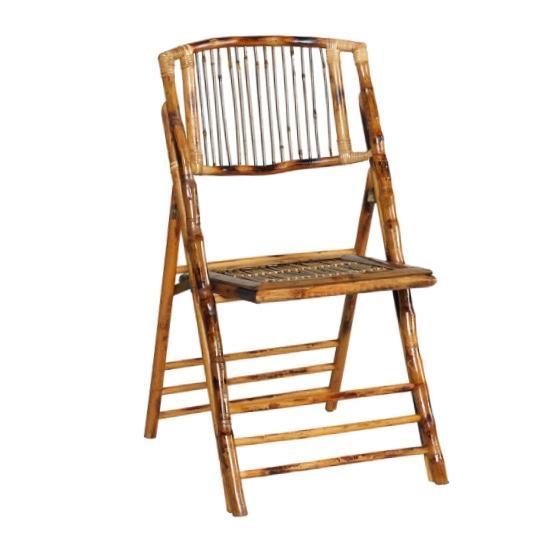 Natural Bamboo folding chairs. 32 available.
AILSE RUNNER
SIGNING TABLES + CHAIRS
DRAPING