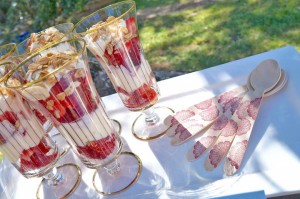 STYLING CONSULTATION
Do you have a theme, but feel overwhelmed with how to execute it? We can help you choose the right elements to make beautiful your event. Bring to us your theme, and for a small fee, we will give you the direction for styling the individual elements of your cocktail space, table escort information, gift table and bridal table along with the guest tables and dance floor space. Then, we will help you collect the pieces, by directing you to suppliers or making the elements for you.
COMPLETE EVENT STYLING
Do you consider yourself a creative catastrophe? Perhaps you are the busy professional without a wink of a minute to pull together your creative ideas. Or maybe you are the outsourcer, with a willing imagination, but the wisdom to hand over to the professional to turn your creative dream into a stunning event.
ON LOCATION OR MAIL ORDER STYLING PACKAGES
On location styling is available in Sydney and Blue Mountains. Styling packages can be offered further a field for those who would like to setup their own event on the day.
With a career spanning nearly 18 years in boutique events in Sydney, Creative Director and Owner Nicole can provide that all important anchor in developing with you your creative brief and bringing to life the dreams of a beautiful wedding. Offering an armful of resources from selecting your colour palette, determining the central elements of your creative theme and bringing together the creative professionals for a seamless and stylish event creative. Leaving you to focus on the most important part of the day, becoming husband and wife.