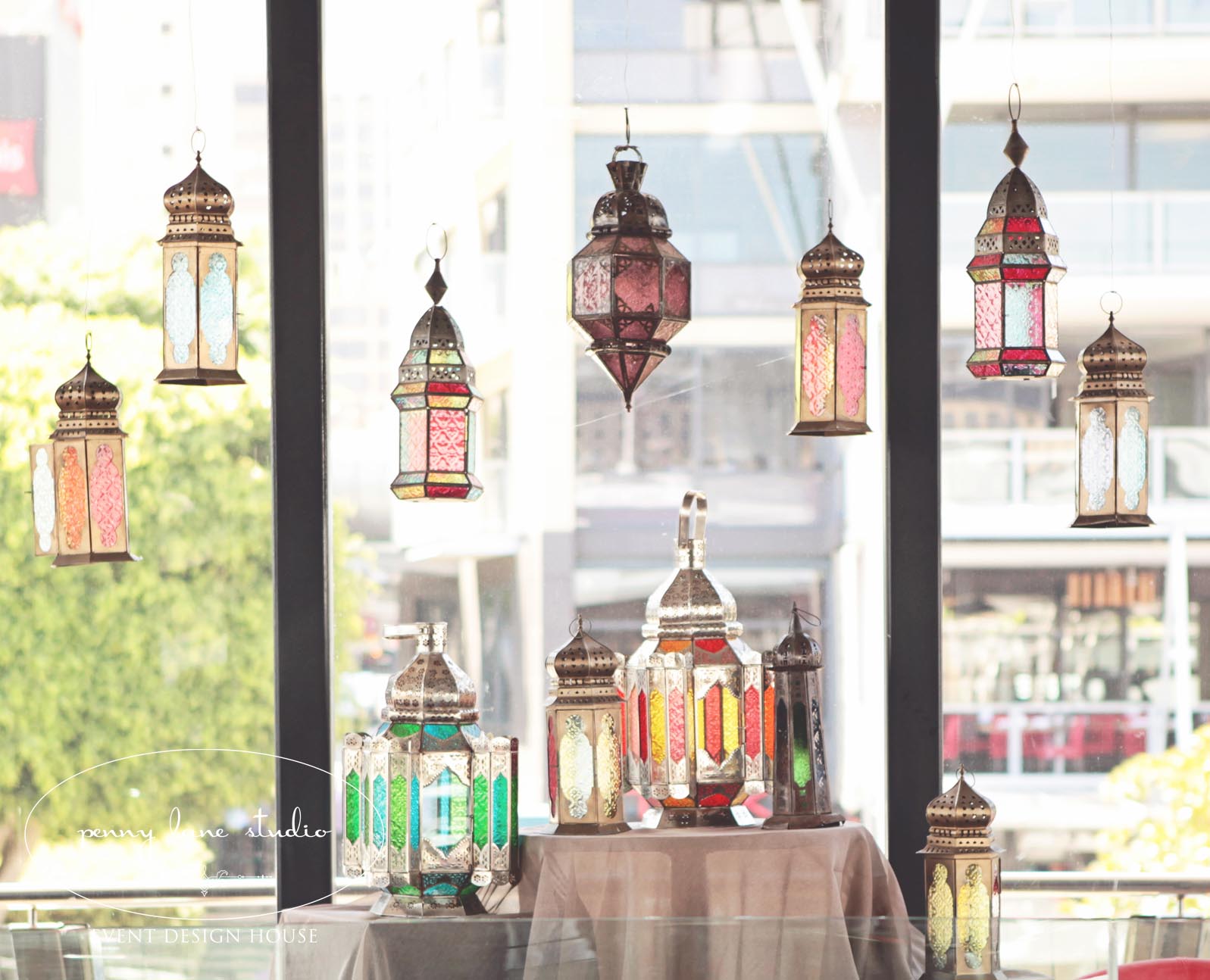 March saw an opportunity for some Penny Lane Styling aboard the Starship Sydney for an Event organised by Directions Conference & Incentive Management. The creative brief was to explore theming which reflected the French and Turkish destinations.
For the arrival level we designed a 'Turkish Salon'.
Feature styling included:
Windows dressed with Turkish cut out screens behind Banquets dressed with beautiful Turkish textured cushions and lamps finished the lounge area of the room.
The back of the bar was dressed with a beautiful Turkish tile print, which complimented the handcrafted tile coasters. At the front of the boat, a series of glass lanterns were rigged to catch the daylight as the boat sailed around the harbour.
Downstairs where lunch took place was transformed into a French rustic style banquet. Natural twig overlays, white jugs with dried french lavender, baskets of crusty bread rolls dressed the tables.
A character filled vintage bicycle leaning on huge whitewash doors and finished with an urn of hydrangea set the backdrop to the stage.
Through the ceiling almost 80 metres of rustic red white and blue bunting set the scene for a welcome celebration.
After lunch, guests enjoyed freshly brewed coffees and pastries in a Penny Lane Studio inspired French Café.
The feature backdrop to this was an amazing French city skyline, which we commissioned our friends Ashdown and Bee for the event.
Large white market umbrellas, Le café tables with red and white checked cloths, petit floral arrangements, chalkboard menus finished the look.
Event theming concept and styling: Penny Lane Studio
Event organised by Directions Conference & Incentive Management
Photography: Leanne Ambrogio, Sweet Style