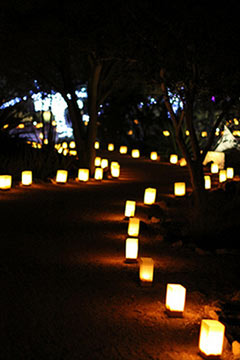 Rewind some 15 years ago, my career was very green in the world of events, and I was off to Fashion Week. This years venue for a high end swim wear label was a huge, dark warehouse. Lighting the way to the stage was a path of paper bag luminaries. A simple idea, yet so effective….and romantic.
Of course you can get some really fancy designs. However you can also keep it simple and make them yourself…They look especially effective placed on stairs, a deck, a garden path or a pier.
You'll need: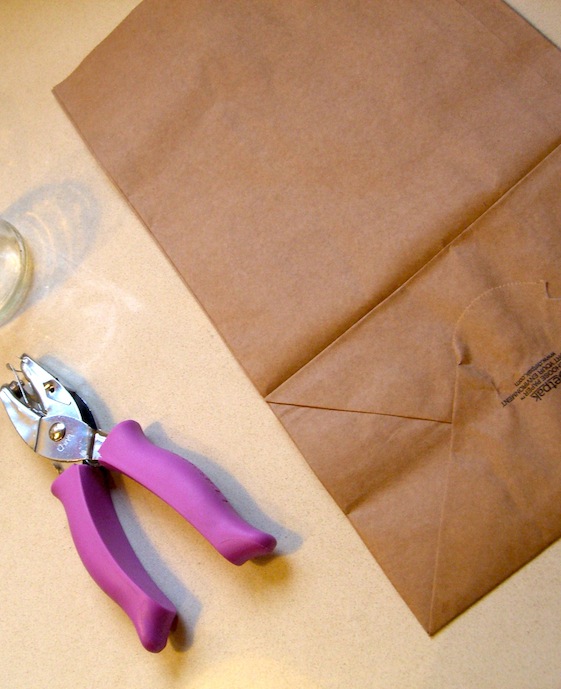 Paper bags with a flat bottom
Punch – circles and stars work well, although you can experiment with anything.
Pillar candles (candles should be in glasses, with the wick below the top of the glass to ensure no fire display at your event. Also ensure they have enough burn life for the period of your event.
Sand to fill the bottom of your bags.
Step 1. Fold down the top of your bag, say 1/2 inch, and tear away the top. It doesn't matter if its jagged, thats the idea.
If your looking for a more fancy approach, use a edge punch (available from scrapbooking stores)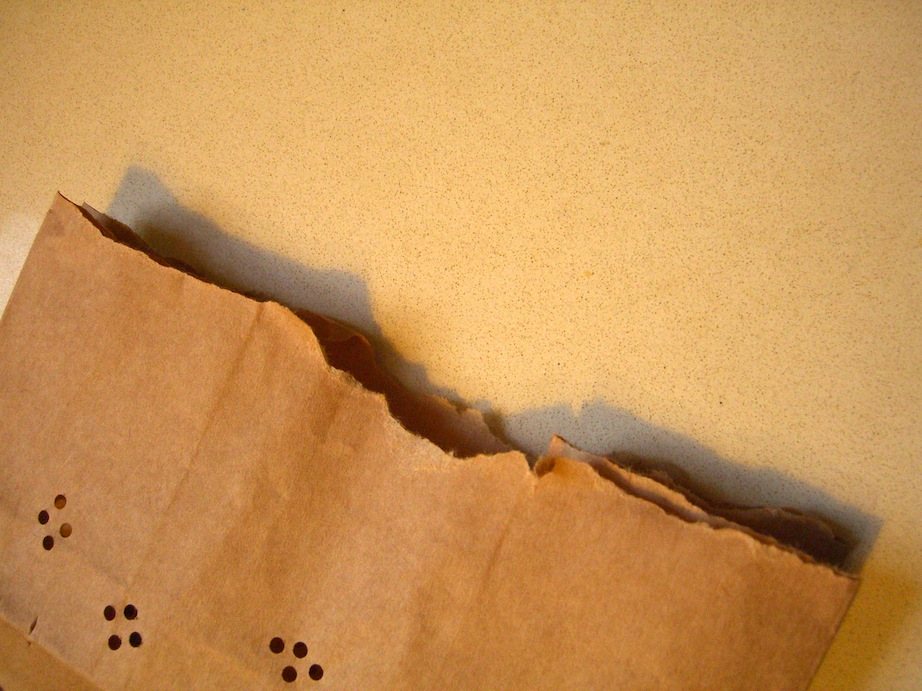 Step 2. Fold the bag into thirds from the top to where the base begins.
Step 3. Unfold and refold the first 1/3 and start punching. You might like to draw some patterns if you would like it neat, or go freehand if your feeling brave.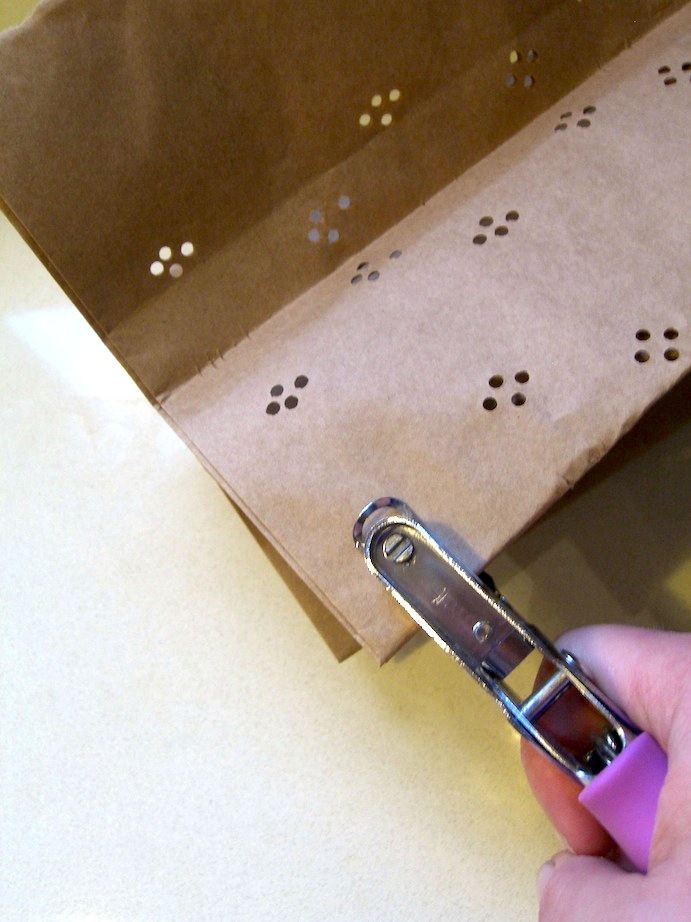 After completing the pattern on the first third, then repeat with the second third folded. I would recommend having a few extra bags on standby so you can experiment a little.
Step 4. When setting out your bags, place a little pile of sand in the bottom to ensure the base has some weight and your bags don't re-position themselves, or fly away! The sand also helps give your candles some height, ideally they will be positioned from where your design starts at the bottom.
Step 5. Light your candles at dusk and watch the path come to life.